Name: peanutbuttercups
Location: Philippines
I am Reese. Iskolar ng bayan. tard. weirdo. impulsive shopper. cheesecake hogger. magazine collector. actress. frustrated singer. potential alcoholic. soon to be diabetic amputee. "i wish i can kill the sexiest person alive. BUT then, that'd be SUICIDE!"
Calling ALL BRATS!
SIGN MY GUESTMAPtd>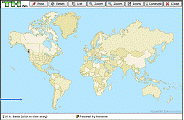 WHAT I'M LOVIN RYT NOW!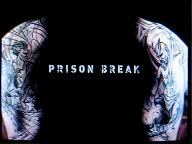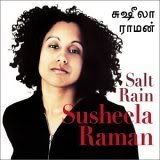 Susheela Raman is LOVE.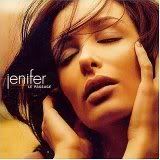 Jenifer- Le Passage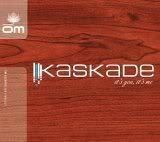 Kaskade!!!




Reese Recommends
Bratinellas n Bratinellos
ARCHIVES
CREDITS
Template design:
ReelPersona
Image Copyright:
Rion Vernon

This work is licensed under a Creative Commons License.
Monday, December 03, 2007
www.reeseywussy.multiply.com

is my new home. :) goodbye blogspot. hello multiply!

p.s- feel free to add me. although I rarely blog there either.



Posted by peanutbuttercups @

9:19 PM

|


Tuesday, August 14, 2007
I GOT MY DRIVER'S LICENSE!!!



Actually, I got it a week ago. Hehehe. As usual, I was simply too humble to tell the world about my little achievement immediately. But, well.... you know how irritatingly show-offish I can be. (Eventually) ;p

I don't like my license picture though. I always cover the photo with my thumb whenever I look at my license, because seriously, it is

such a HIDEOUS picture!

Haha. I mean, my own face scares me!!! I actually thought of putting makeup before I posed for my shot, but since I was gonna be in a mostly male populated room, I didn't want them to laugh at me. So, there. So fugly.

In other news, I went ukay-ukay today for the first time in my entire life! I've always wanted to do it, since everybody always raves about all the cool things you can find there, but I guess I just didn't have the opportunity. Till TODAY!

Looking through other people's stuff is actually a bit freaky. Every time I'd hold up a shoe or a shirt, I kept wondering how its previous owner looked like. What happened to him/her? Did he/she die? I'm weird like that. ;p I saw alot of really cool stuff though. I'm a sucker for designer brands, and I know when a fake's a fake, and when it isn't. I saw Fendi, Coach, Gucci, Prada, Nine West, and even a super cute pair of shoes from Miu Miu, that I would've bought, had it come in my size. In the end, I bought a pair of ballet flats for 150 bucks, that weren't designer, but were so cute all the same.

I just wasn't prepared for the dust that came with being in an ukay store. I can't stand dust, because for one thing... if I inhale too much, I get really sick the next day. I also kept squirting alcohol on my hands because I'm soooo maarte when it comes to germs. I always imagine them being here, there and everywhere, and I get scared. I never touch stairs/ escalator railings, nor do i use my fingers to press buttons on elevators (I use my knuckles). I'm such a messy, 'makalat" person in real life, but I'm so OC when it comes to stupid things like that. Hahaha.

Anyway, I have so much to blog about, but shall reserve that for later posts. So I shall end this entry abruptly, and go back to work muna. (yessss....)



Posted by peanutbuttercups @

8:41 PM

|


Wednesday, August 01, 2007
back from the dead.
I am alive! Maaaaaaan.....

I haven't blogged for so long, I've forgotten what it was like to shamelessly talk about myself in cyberspace. I've been too preoccupied with so much emotional drama, so it's hard to get back to writing when you're rarely in the mood.

Anyway, I'm doing much better now, and I'm getting my life back. I've been too caught up with the lives of other people without thinking of my own. I'm always making sure that the other person is okay, without stopping to think whether I am as well. It can really mess with your head. When you finally come to your senses, you don't know where to pick yourself up, because you've been spending way too much time for everybody else but yourself.

Anyfuckingways, I've been busy patching up friendships, keeping in touch with old friends, and trying to get better grades this time around. For the past four years, I've been a horrible student. I think I've done all the naughty things in the world already and I allowed my academics to suffer- always giving in average half-baked work. I've made a resolution to myself to do better this time around, and push myself harder.

(holy cow. is this ME typing? haha)

I also promise to blog a bit more often. Just because I miss sounding so full of myself, and I miss you too fuckers! haha.



Posted by peanutbuttercups @

9:30 PM

|


Tuesday, May 15, 2007
A series of unfortunate events have been happening lately, and I'm not always in the best of moods, but hey, like I always say, shit happens. I get into odd manic-depressive states where I lose the drive completely to do anything. I sleep a bit too often, just to keep my mind off things, and I have days when I turn into a pig and eat myself to a heart attack, but then, there are days, when I hardly eat at all.

I think I have reached the point where I'm numb already. Pretending has become second nature to me, and it's easier for me to smile and pretend to be happy, when I'm actually not. Not completely anyway. I read this line, "Return to Innocence," the other day, and yeah, maybe that's the solution to everything. I should just stop complicating my life, and start on a blank slate. Take whatever lessons I've learned, and take care of myself more.

In other news, I just enrolled myself for driving lessons! FINALLY! I have been putting it off for the longest time, because I'm pretty sure I'll turn into a bundle of nerves when I'm on the road and controlling a bomb on wheels. Hopefully, I'll learn to overcome this fear of driving. I mean, I HAVE TO learn someday right? Alot of people though, seem to be even more scared of the idea of ME driving than I am. My sister once said blankly,

"You can't drive! You'll probably get a heart attack once you hit a bush!"



We'll see.

We're also moving out of our Katipunan apartment by the end of the month. Which is why I'm in a hurry to learn how to drive now. I'll be moving to our house in Caloocan, and well, let's just say, I'm too lazy to commute every single day to UP. (Even though it really isn't that far). I'll miss living in Katipunan though. Now I'll be forced to really go on a diet because we don't live near fast food establishments. I'll miss drinking at Meatshop on a weekly basis, and I'll miss taking the advantages of living in Katipunan for granted. Sooo many memories... I'll also miss living with my favorite people! I'll miss trespassing into their room and borrowing their stuff. I'll also miss spur of the moment gimik sessions with my 'default' gimik buddies, catching movies at Gateway, dinner at Eastwood- all on a regular basis. The past three years of living in Katipunan with THEM was pure bliss, but well... all things DO have to come to an end.

I just didn't expect it to come so soon. :'(




Sunday, April 29, 2007
i'm alive!
My mantra these past couple of weeks has been, "When you're down, there's nowhere to go but UP." (or something to that effect anyway. Hehe). Life has been downright nasty to me lately. But hey, shit happens. I'm on my way to full recovery now. Thank God!


Last week, we took a suuuper looong trip down south to the Highlands, and EK. Sooo much fun! Ruby, Debbie and Bibi made me go on the LOG JAM more than I wanted to. Every single time they went,

'AGAIN AGAIN!'

I was seriously gonna cry! I have a problem with heights. And I HATE that queasy i-left-my-soul-behind, my-stomach-has-jumped-to-my-throat-feeling! I was practically IN TEARS when we were on THE FERRIS WHEEL! I mean, that's a dorky ride right? Who the fuck gets scared when they get on THAT? I swear I am the world's wimpiest chicken shit. Haha.


I loved the Rio Grande Rapids ride though. I like getting wet. Hehe. Nothing beats the bumper cars! Paintball was fun, but kinda boring. :p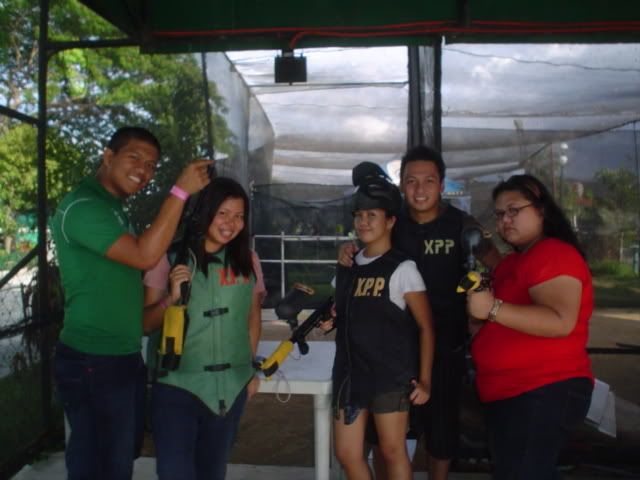 Us minus 5 people from our extended family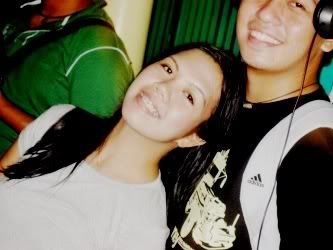 Bibi and me. :) Big dorky smiles.

Bibi and his "new baby"- his Nikon D200. Which also happens to be my biggest rival for his attention. :p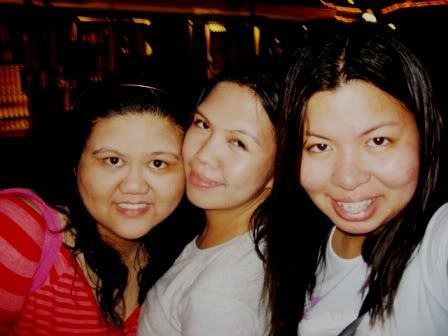 BumLove, DudeLove and BoobLove.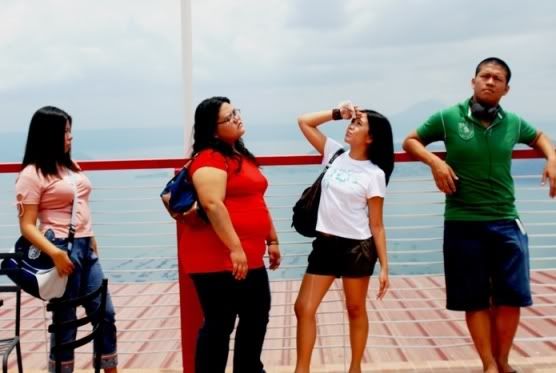 The HIGHLANDS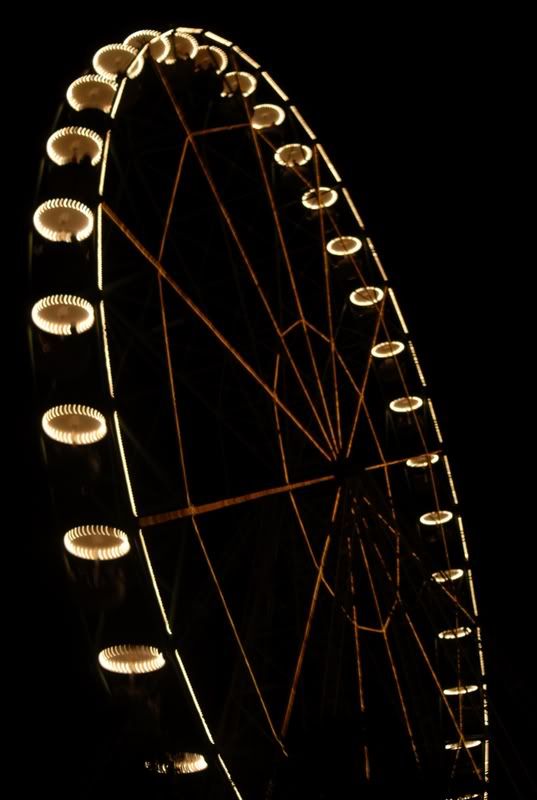 At the end of the day, we were so dirty and sweaty and smelly. I'd forgotten how being a kid was so much fun. Back then, all we ever worried about was getting home from school and watching cartoons on telly all day! Now, we HAVE to take school seriously, come home, and worry about our future. Ugh! I wanna be 10 years old all over again.


p.s- we also celebrated our 10th monthsary on the same day. That's 10 months of sickening PDA's, crazy fights, pigging out, and all the mushy stuff coupledom is made of. ;p My LONGEST relationship ever!

Tamang tama, may fireworks pa that night! ;)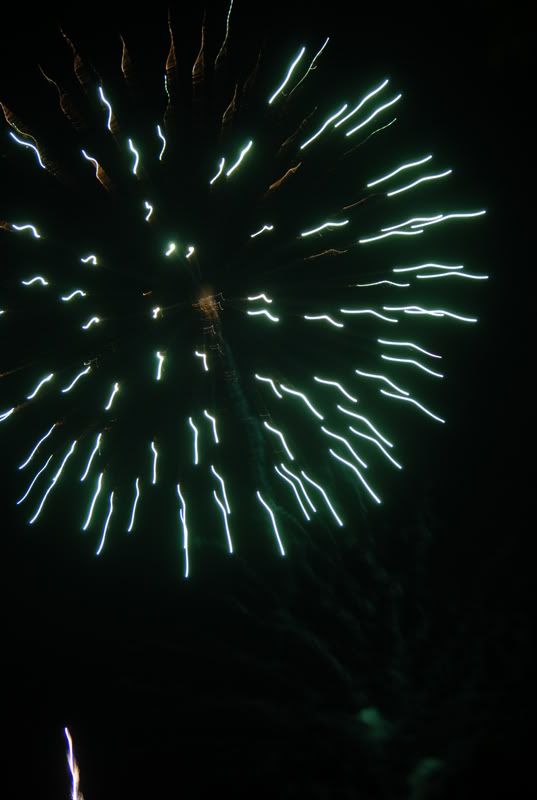 p.p.s- My boyfriend got me addicted to Heroes. We love Hiro Yakamura!!! We're always imitating his accent. Hehe. I want super powers too! Micah's powers to be exact! I wanna be able to take as much cash from an ATM as I want!!!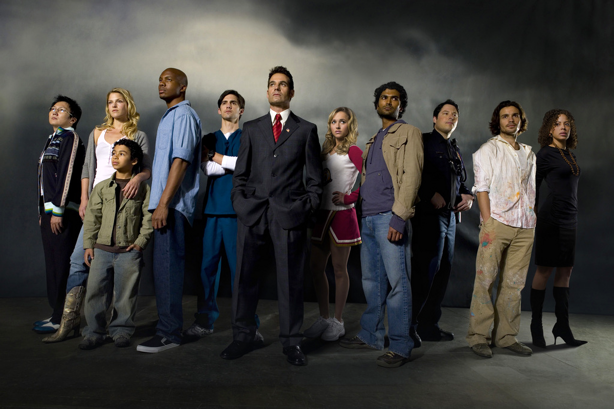 Posted by peanutbuttercups @
9:54 PM
|


Tuesday, April 17, 2007
I am neither here nor there. There are days when I'm so high, I think I can never fall. Then there are the other days...




Thursday, March 29, 2007
I'm just sooo fucking lax right now. It's like I have all these deadlines to complete, all these exams to study for. Yet, I can't bring myself to care properly. I am having such a "whatever" attitude, I'm starting to hate myself.

I tell you, I am the worst college student right now.



Posted by peanutbuttercups @

7:26 PM

|